The mountains, hills, crags and cliffs are all a place where we go for many different reasons. One of those is often to help us deal with personal challenges in our lives. This could be to focus on something else or to allow time to think things through. As a business we feel it's very important that we can help people with this by helping them access these spaces safely. We want to do more than this though, we want to make sure our whole company is set up to support and do some good for society in general as well as the people who come to us.
With all this in mind we decided that it was important for us to donate a portion of our profits into a charity. We've chosen Climbers Against Cancer (CAC) as the first charity we'd like to support.
Why CAC
We have chosen this particular charity for a number of reasons. Cancer affects 1:2 people (https://www.nhs.uk/conditions/cancer/) so there's a very high chance that if you're reading this you know someone or have yourself been affected. It goes right through society so anything we can do to help will help all of us.
As you would expect this means that cancer has affected us personally as well. Oliver's mum passed away in 2021 after battling cancer for 20 years and he also lost a close friend from uni to cancer when she was only 25. Scarlet's mum currently lives with a form of skin cancer that is under control proving how research and the treatments that follow really can save lives.
We feel it's very important that we do everything we can to help and this is the best way we feel to do this.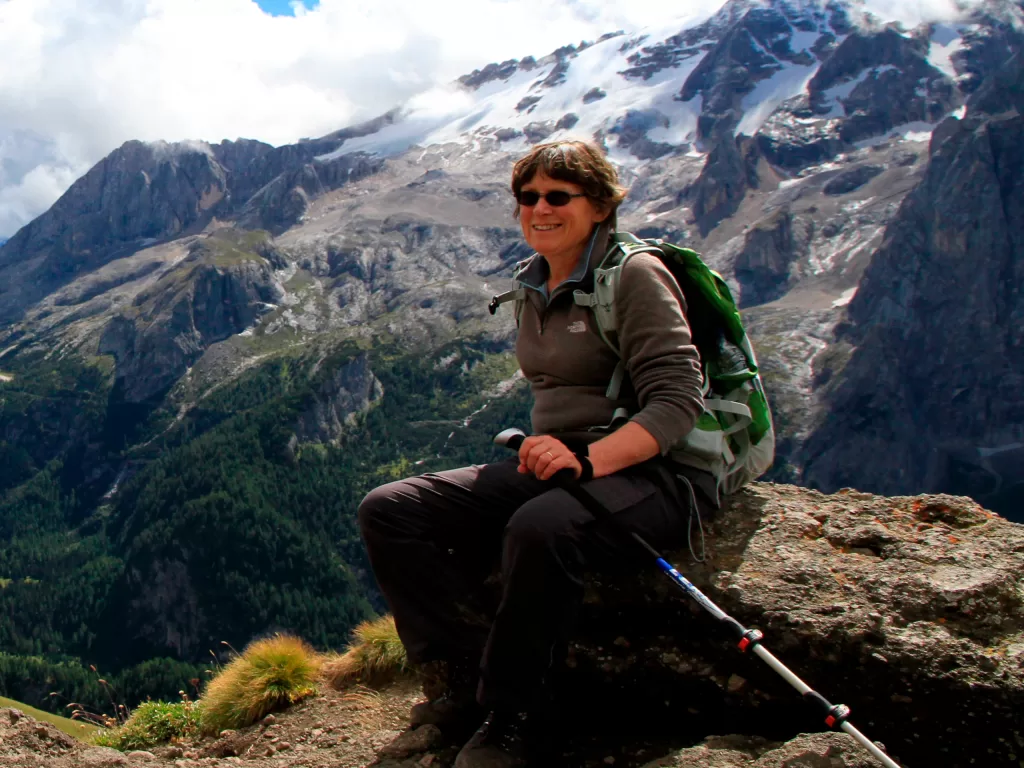 Sue's Story
Ollie's mum, Sue, was diagnosed with breast cancer. She was in her 40's. After several treatments she was declared clear of the cancer. A few years later it came back. Further and more extensive treatments again cleared the cancer. A number of years later the cancer returned for a third time. This time it had spread and was terminal. She was given 3 months to live. Five years later she passed away aged 64.
Her battle was long and hard but she always faced it with a positive energy and strength that few would be able to muster. Throughout it all she kept up her passions including nature, especially bird watching and folk music where she played the fiddle with several local groups. She was so full of life and that enthusiasm and support in many ways set Ollie on his path which has led to the founding of Climb Torridon. This is especially true of the family holidays and experiences walking both locally in Devon where she lived and further afield in the mountains of the UK. She is very much missed.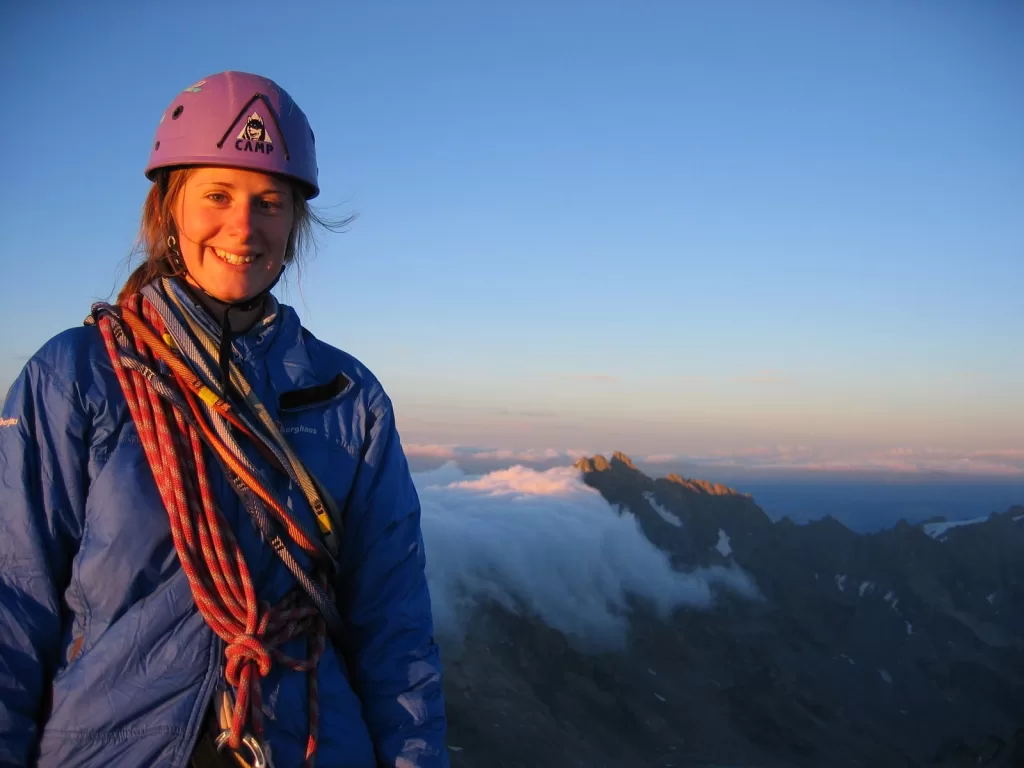 Sarah's Story
Sarah was a close friend of Ollie while at university in Bath. As keen members of the mountaineering club there they spent a lot of time together, travelling around the UK and further afield. A couple of years younger than Ollie, he was privileged to have introduced Sarah to her first experience of leading a trad climb as well as her first alpine trip and summit. A natural talent, Sarah was a very able climber and all round generous and fun person to spend time with. As well as being a great climber she was also a very intelligent individual and worked hard with her studies. After graduating she started a Phd in cancer research before herself becoming diagnosed with terminal cancer. She didn't manage to complete her Phd, passing away at just 25 years old.
Both these stories are about unique and special people, however so many others will have their own unique stories to tell and battles to face. Together we can help prevent anyone else being taken from us too soon.
Our 1%
With this personal and social responsibility to help as best we can, we've decided to allocate 1% of each booking that we would normally spend on advertising to Climbers Against Cancer instead. We hope that, if you feel you have the money available, then you can also donate during the booking process. To do this all you need to do is pay an extra 1% alongside your final payment and we will do the rest. Details for this are included in the information pack sent with each booking.
We want you to know that by booking with us you are helping many others out there.

More About CAC
Climbers Against Cancer was set up by a keen climber called John Ellison who was diagnosed with terminal cancer in 2012. He then went on to start the charity to help the climbing community get together and tackle this horrible disease. As he puts it – "You can't do anything about the length of your life, but you can do something about its width and depth."
The charity has since gone on to raise funds for cancer research through sales of merchandise and donations. They state that their mission is:
"Through the worldwide climbing community, we aim to increase awareness and raise funds for research in the continued fight against a disease that affects so many. Climbers Against Cancer is a none profit organisation, with all proceeds donated directly to cancer research facilities throughout the world."
You can find out more about Climbers Against Cancer on their website https://www.climbersagainstcancer.org