All About Torridon
Very few places in the world have as much to offer as the majestic landscape of Torridon. It is home to Britain's first and largest National Nature Reserve, one of Scotland's rarest birds (the black-throated diver), ancient scots pinewoods and 3000 million year old rock. It is also home to some of the finest mountains in Great Britain and some of the best climbing crags. Torridon really is paradise and I want to share with you just some of the reasons why.
Where is Torridon
Torridon itself is a tiny village in Wester Ross, in the North West Highlands of Scotland. However, Torridon is also used to describe the mountains, glen, sea and loch of the surrounding area. The name is derived from Gaelic and means "Place of Transference". It is thought that "transference" refers to the layout of the geography in this area. This enchanting wilderness begins at the sea (Upper Loch Torridon), follows the glen which is surrounded by towering mountains either side and opens out over the tranquil waters of Loch Maree.
The nearest city to Torridon is Inverness, yet it is located over 60 miles away. The nearest village of any reasonable size is Gairloch, with shops, hotels, pubs, a pharmacy, doctors and bank. However, don't let this fool you, Gairloch would still be considered by many people a small village. The nearest train station is located at Achnasheen, with regular direct trains from Inverness. There is also a bus service between Torridon, Gairloch and Inverness. But due to its remote and wild location many people visiting the area would do so by car.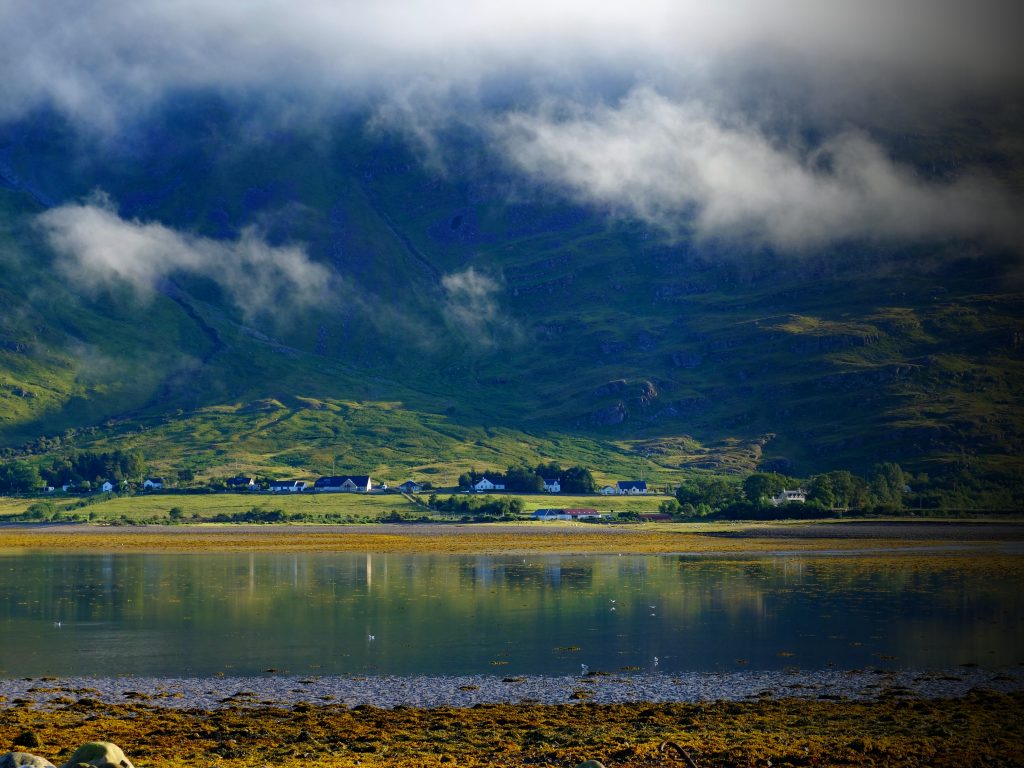 The Mountains
Torridonian sandstone is the rock type that forms the bulk of all the mountains in Torridon, incredibly it dates back 750 million years. Yet, there is an even older rock within the area. The rocky landscape along the west coast is composed of Lewisian Gneiss, the oldest rock type in Britain, around 3,000 million years old. The Lewisian Gneiss has been eroded and scoured by glaciers over many, many years which has then formed the hillocks and lochans that the north west is renowned for. Additionally, some of the peaks, for example Beinn Eighe, are capped with white Cambrian Quartzite. Contained within the quartzite is 500-million-year-old fossilized worm burrows known as pipe rock. The mountains of Torridon are not only fascinating to the geologist and the photographers. Many visitors who come to the area are walkers, climbers and mountaineers, and with very good reason. The Torridon Munros make for exquisite mountaineering and there is something to be enjoyed by everyone, from the complete beginner to the dedicated munro-bagger and the extreme winter climber.
To the north of Glen Torridon there are 3 magnificent mountain ranges, Liathach, Beinn Eighe and Beinn Alligin. Within each of these ranges are two munros (mountains over 3000ft) as well as numerous smaller peaks. Further south, within the Coulin Forest, 3 further munros can be found, Beinn Leith Mhor, Sgorr Ruadh and Maol Chean-Dearg. On the northern shore of Loch Maree stands the formidable fortress of Slioch. Lastly, just outside the Torridon area, but within easy reach, is An Teallach yet another immense mountain range containing two further munros.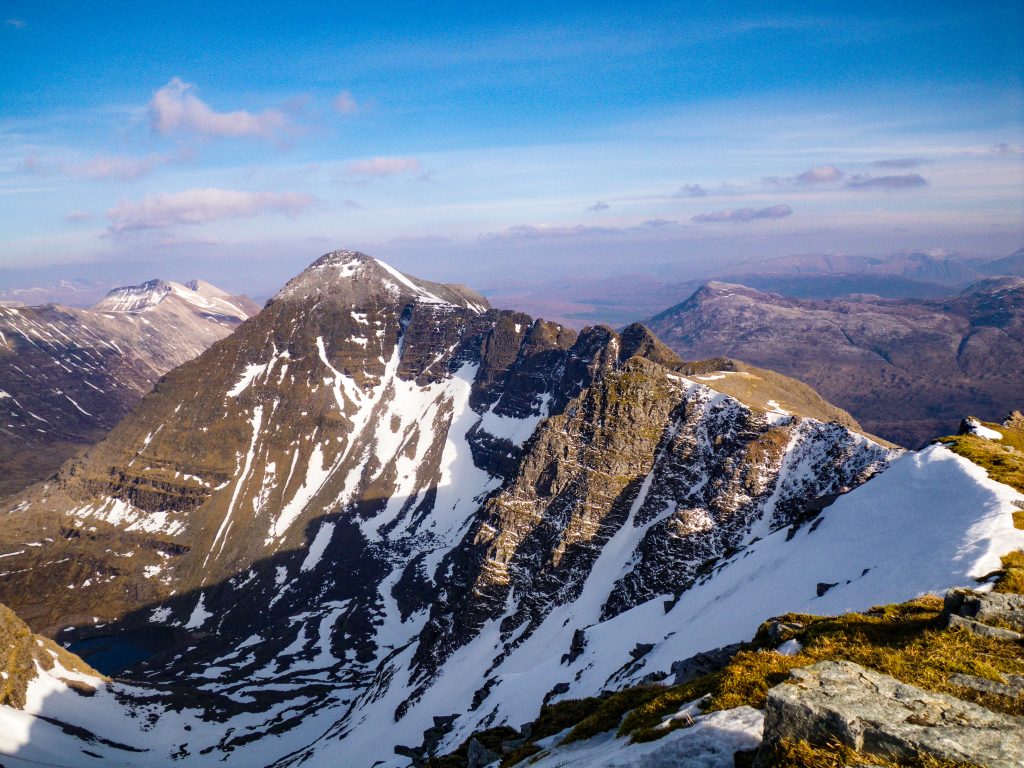 Liathach (The Grey One)
With two munros Spidean a' Choire Leith (1055m) and Mullach an Rathain (1023m), Liathach is perhaps the most challenging of the Torridon Munros. These two peaks are connected by an 8km ridge crossing eight separate tops in total. The traverse is also famous for The Am Fasarinen pinnacles a difficult and exposed section of scrambling halfway along this ridgeline. For many people the safest and most enjoyable way to complete this mountain would be to hire a guide for Liathach.
Beinn Eighe (File Mountain)
Containing two munros, Ruadh-stac Mòr (1010m) and Spidean Coire nan Clach (993m) Beinn Eighe is another challenging and long day out. However, the effort is well worth the reward. Along the way you will pass The Triple Buttress, a beautiful and frequently photographed rock formation. It is also the site of a Lacaster aircraft crash from the 1950's. Once on the ridge the walking is straight-forward. For very experienced hillwalkers this route is a delight. However, for those less experienced or those nervous of navigation or poor weather a guide for Beinn Eighe will make this a more relaxed and achievable experience.
Beinn Alligin (Jewelled Hill or Mountain of Beauty)
Also boasting two munros, Sgurr Mor (986m) and Tom na Gruagaich (922m), Beinn Alligin is another of the Torridon Giants. The traditional traverse contains an airy grade I scramble aptly named "The Horns of Alligin". Therefore, along with Liathach and An Teallach, a head for heights is needed. It is a wonderful day out and one of the classic Scottish scrambles. Once again, for those inexperienced at scrambling hiring a guide for Beinn Alligin would be advisable.
Maol Chean-Dearg (Bold Red Head)
Located further south Maol Chean-Dearg (932m) is a munro that stands on its own, located in the wonderful Coulin Forest. It is a long but simpler day out than the Torridon Giants above and perhaps a better option for those with less experience. Don't let this lull you into a false sense of security though, it is still a wild and remote mountain, therefore you will need to be happy with navigation. There are a few awkward river crossings which can be impassable in very wet weather but should cause no issues at all in drier conditions. It is a munro not to be missed and gives fantastic views from the summits to the north.
Beinn Leith Mhor (Big Grey Hill)
Beinn Leith Mhor (926m) is another excellent munro located to the south of Glen Torridon. Its close proximity to Sgorr Ruadh (below) make it possible to combine the two together in one day to make a splendid horseshoe. Of course, for those looking for a less demanding experience each one can also be tackled individually. The route for this mountain begins in Achnashellach. It's intriguing and long multiple-summited sandstone ridge, with three distinctive peaks, gives excellent views across the Coulin Estate.
Sgorr Ruadh (Red Peak)
Sgorr Ruadh (962m) is also approached from Achnashellach, and as mentioned above, can be combined with Beinn Leith Mhor for a longer and more challenging day out. It's location within the Coulin Forest provides breath-taking views over the Coulin estate and over to the mountains in the north. This grand sandstone monolith has an impressive rock face above Coire Lair. It makes for another wonderful walk, however, be aware that the pathless and rough terrain requires good navigational skills.
Slioch (Spear)
Located on the northern side of Loch Maree, Slioch (981m) has the appearance of an impenetrable fortress. While it is certainly a difficult munro it does have a weakness on its eastern slopes, providing a tough but achievable route to the summit. Once the summit is reached the views are absolutely sensational. A panorama of mountains as far as the eye can see, mixed with the contrast of the tranquil Loch Maree below. It is one of the finest viewpoints in Britain. It's a tough walk with rough, pathless and sometimes boggy terrain, for the inexperienced we would recommend a Slioch guide to make the day more achievable.
An Teallach (The Forge)
An Teallach is not strictly located within Torridon. However, this magnificent range is within close proximity and being one of the very finest mountains in the UK I felt compelled to include it within this guide. It is a huge day out containing two munros; Sgurr Fiona (1060m) and Bidean a Ghlas Thauill (1062m). These are connected by a glorious, world class ridgeline, including a difficult and exposed scramble of the Corag Buidhe Pinnacles. This mountain should only be tackled by competent and seasoned hill walkers unless using an experienced An Teallach guide.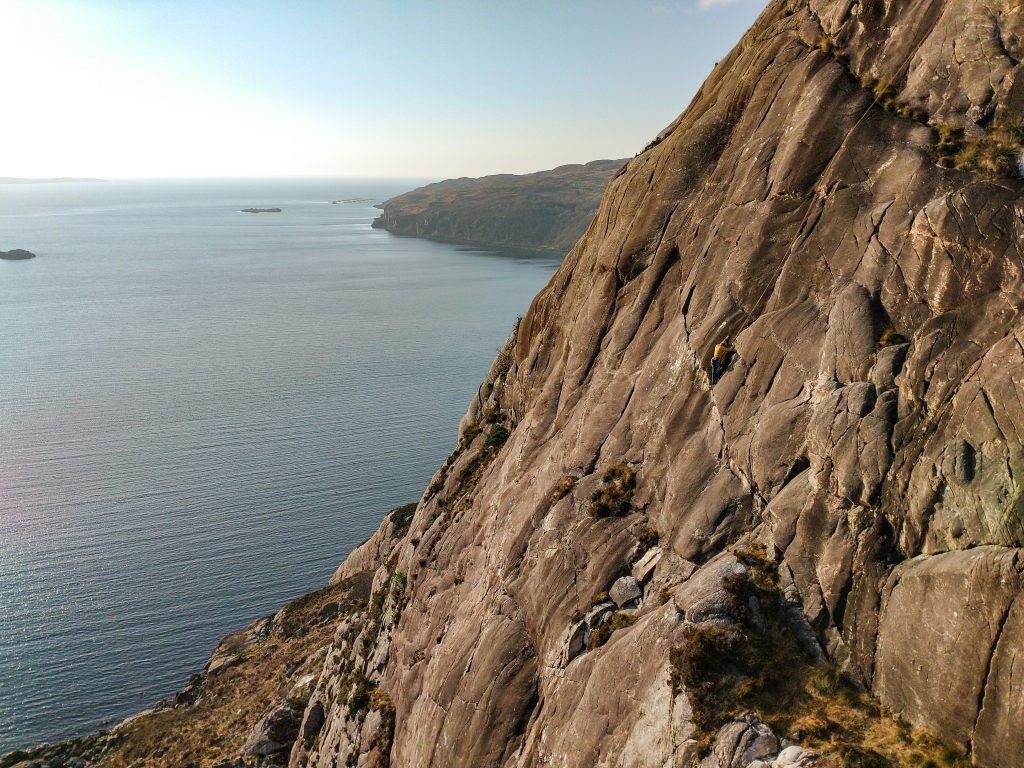 Rock Climbing and Winter Climbing
For those looking for an even greater challenge, Torridon is home to some of the best rock climbing and winter climbing in Britain. No matter what your experience level, ability, climbing style or rock preference there are routes here to inspire and delight all climbers. The Torridonian Sandstone offers world class bouldering and shorter single pitch climbing. The Celtic Jumble is a collection of boulders with around 300 exceptional bouldering routes, from grade f3 to f8. The small crags are of similar quality and variety to those you would find in the Peak District. Fantastic friction, excellent, hard sandstone with reasonable protection. Seana Mheallan is one of the best sandstone crags in the area with around 100 routes and grades from VD-E4.
However, the beauty of Torridon is its diversity of rock. While the sandstone crags alone make this area exceptional, there are two further rock types to be enjoyed; Lewisian Gneiss and Cambrian Quartzite. Diabaig is a fantastic example of Lewisian Gneiss, and many climbers rate it as one of the best crags in the whole of Britain. It has a mixture of over 100 incredible single and multi-pitch rock routes, graded between Diff and E6. Whereas, if you are interested in high mountain cragging then the quartzite of Beinn Eighe is legendary.
Winter mountaineering and climbing in Torridon are also in no short supply. The sandstone is transformed into a winter dreamland, perfect for ice falls and gullies and offers climbing up to around grade VI. Mixed routes can be found on the quartzite in the high mountain crags and ranges from grade IV to VII+.
With all this world class climbing in one place, it would be reasonable to assume that Torridon is overrun with climbers and crowded crags. But nothing could be further from the truth, it is one of the quietest places in the UK to go climbing. If you like a relaxed atmosphere of peace and calm while enjoying exquisite routes, there is probably nowhere in Britain that can match it.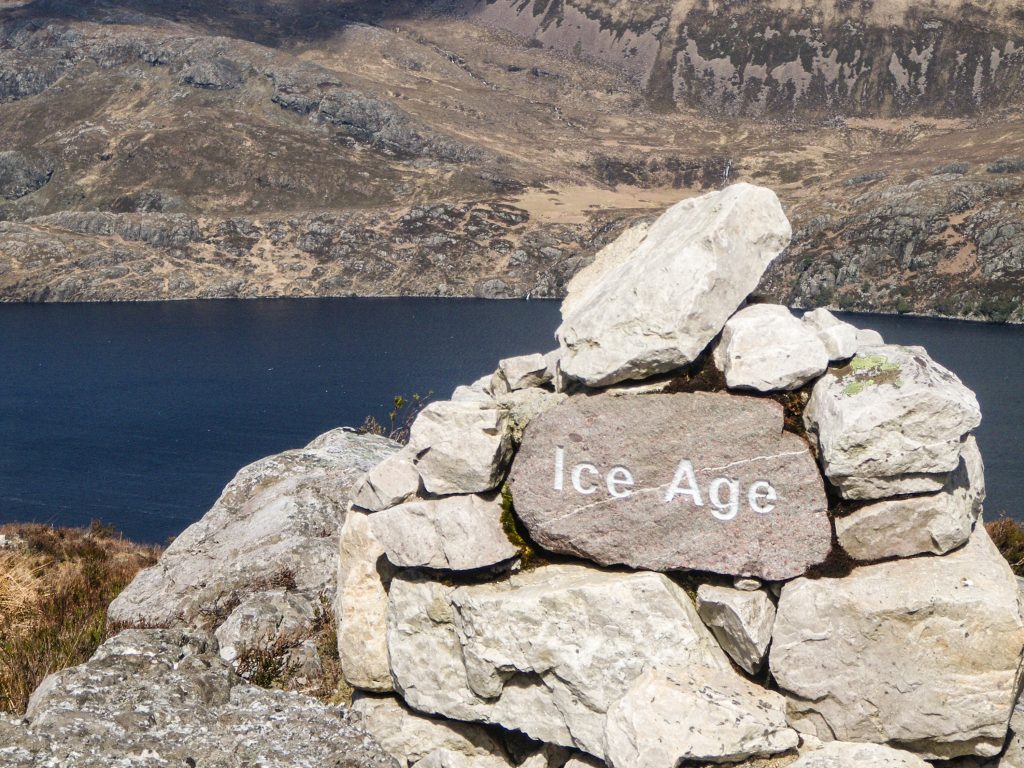 More Than The Mountains
The area is a wonderland for anyone who enjoys the natural world and the outdoor environment. It is clear that some of the finest mountains in Britain for both walkers and climbers alike dominate the area. However, incredibly this is just the tip of the iceberg, Torridon offers even more. On rest days between mountaineering or perhaps for other members of the family who enjoy less-intimidating adventures there is a wealth of low-level walks, forests, coastal paths and beaches to explore. Geologists will be enthralled by Torridon's remarkable tectonic and glacial landscape, with some of the oldest preserved landforms in Europe. While nature enthusiasts may catch a glimpse of Torridon's wild inhabitants, from golden eagles to otters and pine martens to red deer. Torridon is also an area with a rich and ancient history, complete with legendary tales of Viking princes and rumours of illicit whisky distilling and smuggling.
There truly is so much to discover in this special place. Below are just a couple of the highlights to enjoy or explore on a day away from the mountains or for family and friends that may be accompanying you.
Wildlife and Nature
The Beinn Eighe Nature Reserve was the first National Nature Reserve (NNR) in Britain, established in 1951. It is also the largest; covering an area of over 10,000 acres (48 square kilometres). There is a visitor centre in Kinlochewe for further information about the reserve, as well as some short yet beautiful trails. This area is also famed for its remnants of The Ancient Caledonian Pine Forest. The reserve now also includes the Loch Maree Islands, of which there are over 60 and contain the nearest thing to natural woodland within the UK. As you would expect the wildlife here is vast. Loch Maree is home to one of Scotland's rarest birds; the black-throated diver. Sea eagles and golden eagles can be spotted soaring high above the mountain. buzzards, sparrowhawks, kestrels, great spotted woodpeckers, crossbills and siskin can be seen in the woodlands all year. While roe deer roam the woodlands lower down, higher up the mountains red deer and can be found on the hillside.
Of course, we cannot forget that this is a coastal area. The incredible nature and wildlife of the land is mirrored by the sea. With many beautiful beaches to explore, including Red Point Beach and further afield to Gairloch, Big Sands and Firemore Beach. The marine life in the area includes seaweeds and maerl, starfish and sea urchins, seals and otters and a huge variety of coastal birds. For a close-up encounter head to Gairloch, whereby glass bottom boat trips, whale cruises and seafood tours are all available.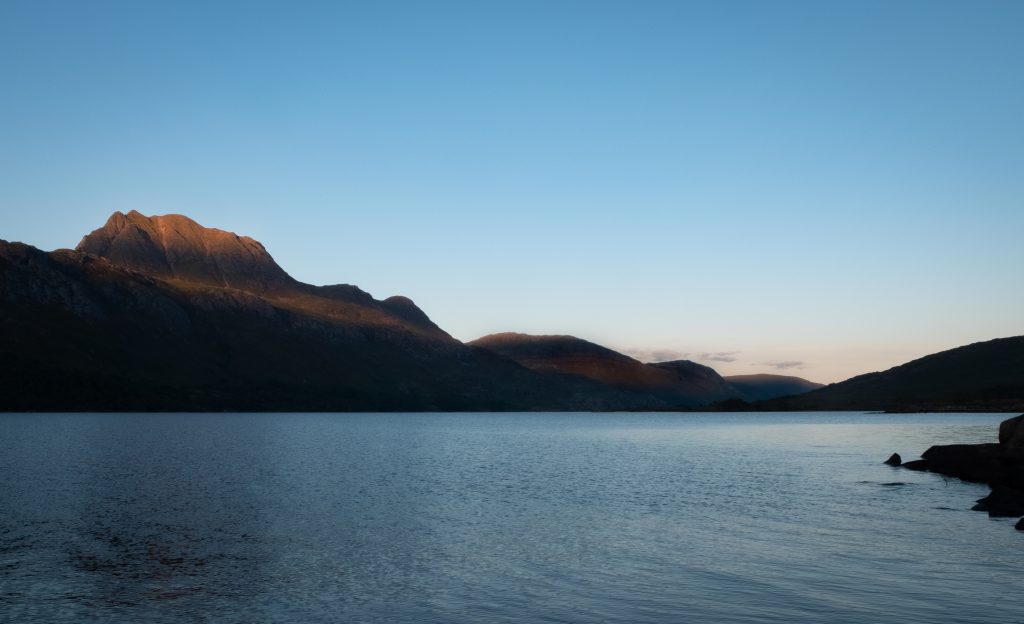 History
Torridon is steeped in history, legend and tradition, physical remnants of which can be found scattered throughout. One very old legend tells us of "The Tragedy of Isle Maree" dating back to the Vikings. Whereby the young Norwegian Prince Olaf returned to his home on the The Isle of Maree, after a long voyage at sea. Upon his return he learned the woman he loved had died. Grief stricken he took his own dagger and plunge it into his chest. However, his love was actually alive. Her plan to make him believe she has died to test his love for her had backfired. Filled with despair and agony she took the dagger from Olaf's heart plunged it into her own. The bodies of these two tragic lovers are believed to be buried on The Isle of Maree and their graves can still be found there to this day.
A more recent historic site can be found at the Triple Buttress of Corie Mhic Fhearchair, on Beinn Eighe. Whereby, in the early hours of the morning of 13th March 1951 a Lancaster bomber, on a navigation exercise from RAF Kinloss, crashed. Sadly, the crew of eight did not survive. Due to the extreme winter weather conditions, it took days before their bodies could be found. This incident resulted in the creation of the modern-day RAF Mountain Rescue Teams. Locals were used to assist the retrieval of the bodies months after the incident, which also initiated the start of the local Torridon Mountain Rescue.
This is just the tiniest glimpse into the history of this area. There are many more fascinating stories to be uncovered. For anyone visiting with an interest in Torridon's past, the Gairloch museum is a good place to start.
Preserving Torridon's Treasures
Hopefully this guide has helped you to discover just some of the jewels of this special place, and encouraged you to come and experience it for yourself. It's so important that every one of us plays our part to ensure the area stays this way. We can start with the basics, for example taking our litter home and wild camping responsibly. In the coming weeks I will be writing a further blog post to increase awareness and understanding of this incredibly important message. Together we can ensure that Torridon remains a wonderland for the many future generations to come.