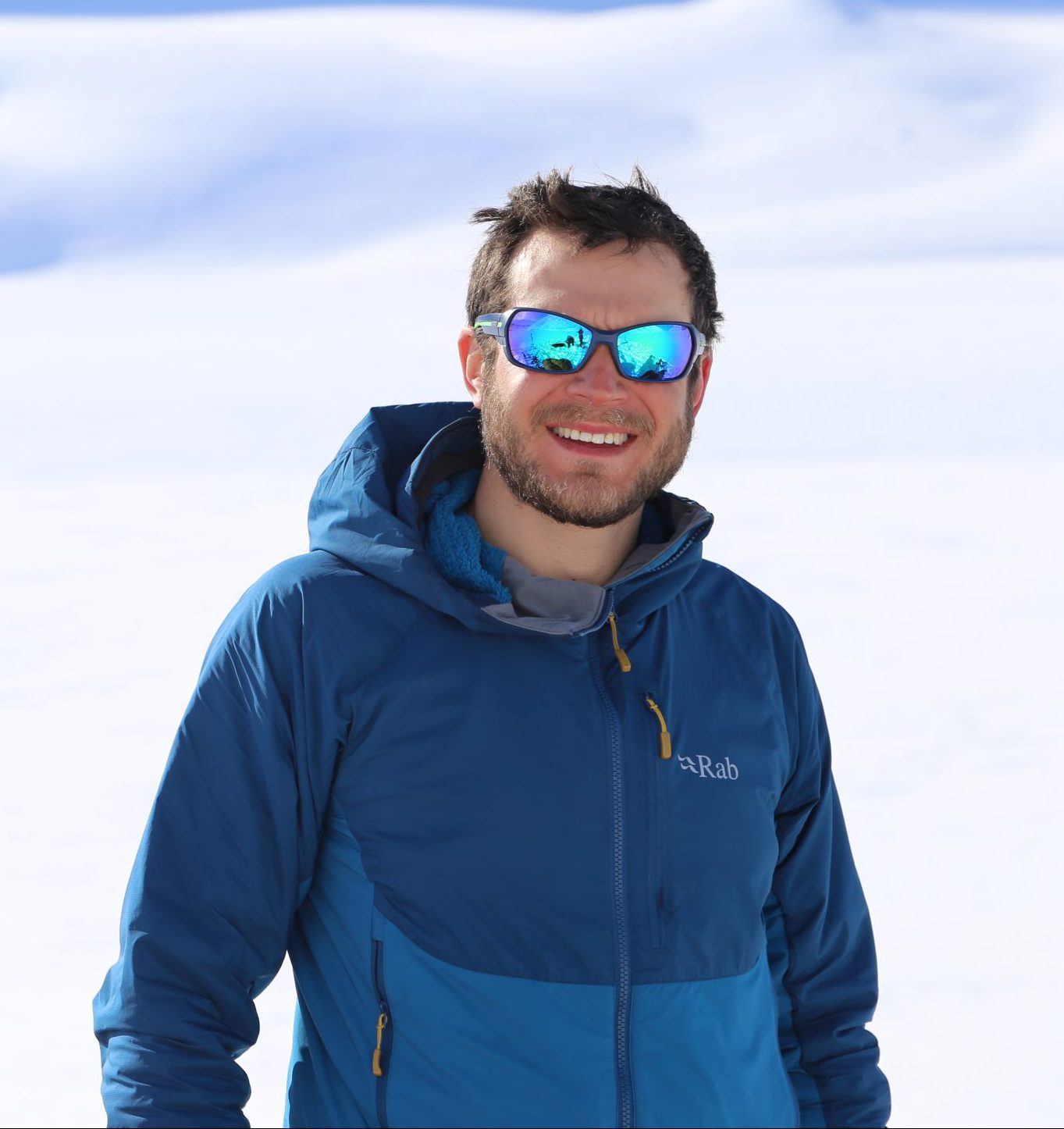 Oliver Mentz – Director and Head Guide
Ollie is the main guide for Climb Torridon. He is a qualified Winter Mountaineering and Climbing Instructor (WMCI) as well as being a member of The Association of Mountaineering Instructors (AMI). The WMCI is the highest level of mountaineering qualification achievable within the UK. It is awarded by Mountain Training after a rigorous training and assessment process.
Ollie's love of the mountains began as a small child. His parents inspired him into an outdoor lifestyle, taking him on many adventures in Devon, where he was brought up. As a teenager Ollie took part in The Ten Tors Challenge, whereby his natural aptitude for walking was discovered. Once at university he joined the uni Mountaineering Club and went on trips all over the UK and Europe gaining experience as a climber. Ollie used his degree to embark on a successful computing profession, but in 2013 he decided it was time to turn his mountaineering passion into his career. He started an apprenticeship at Plas y Brenin, The National Mountaineering Centre, and his existing experience helped him rapidly progress.
Ollie spent the next 3 years working in mountainous areas throughout the UK. This included a season in Torridon, whereby he dreamed that one day he would be permanently based in this region. In 2018, after having his daughter, it was time to settle down in one part of the UK. And so, in 2019 the whole family relocated to Gairloch, and the following year Climb Torridon started to form.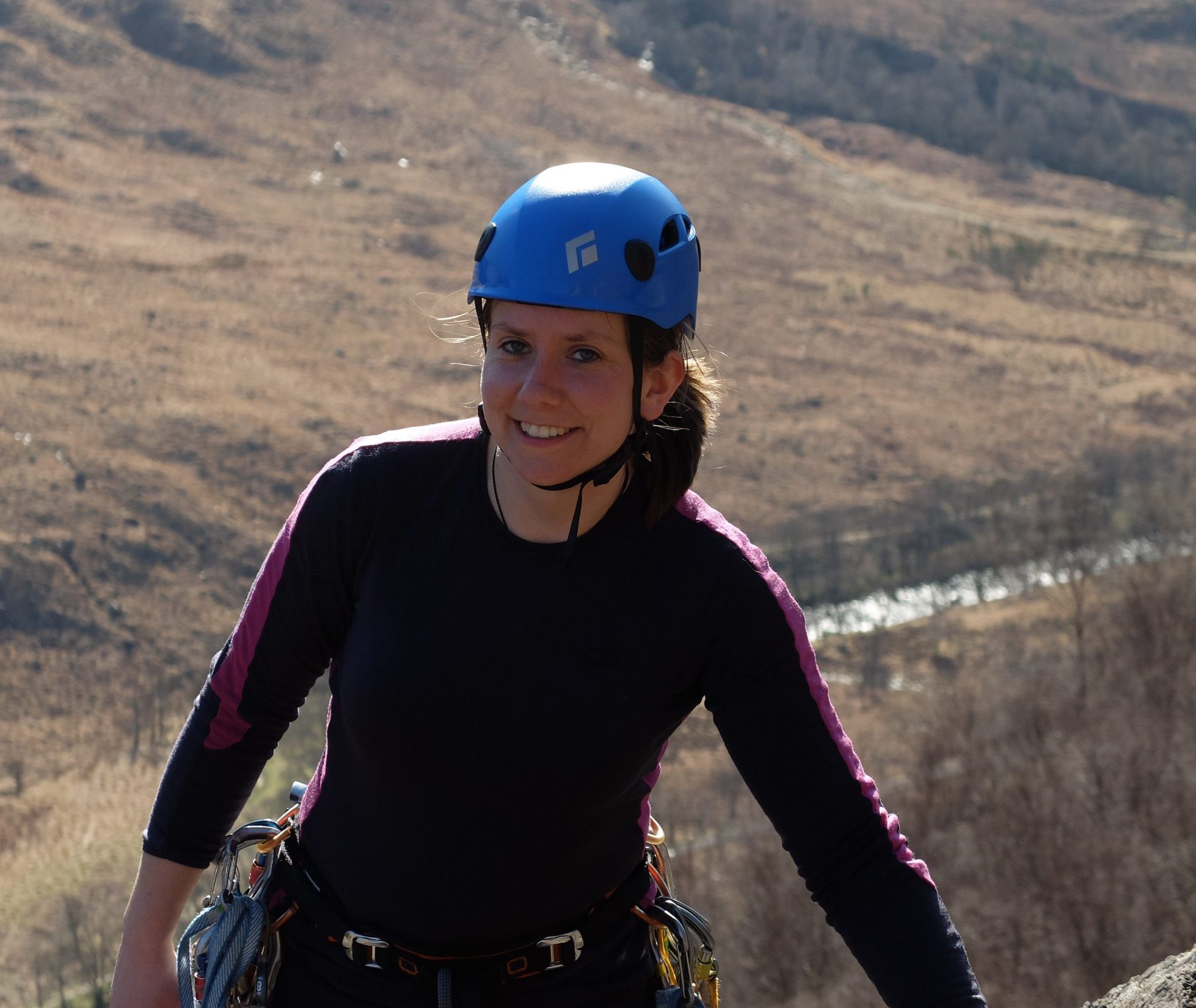 Scarlet Trevett – Director and Head of Logistics
Scarlet is in charge of logistics and growth for Climb Torridon. She creates the courses and products, joining instructions, website content as well as the advertising and marketing campaigns. She began working in the outdoor industry in 2006. Initially for a corporate team building and high ropes centre in North Yorkshire. After deciding to turn this job into a professional career, Scarlet started an apprenticeship as a multi activity outdoor instructor. Over the following few years she became a qualified instructor achieving her Mountain Leader Qualification as well as qualifications in Kayaking, Canoeing, Sailing, Climbing, Archery and more.
In 2011, after travelling to many remote parts of the world trekking and mountaineering, Scarlet set up her own small trekking business based in Cumbria, called Thistle Trekking. The company specialised in walking and trekking holidays on low level, long distance trails throughout the UK. Over the following decade this business grew and grew into a much larger company. In 2018, after having a daughter, Scarlet decided that the North West Highlands would be the best place in the country to raise a family. So, at the end of 2019, Thistle Trekking was sold, the whole family relocated to Gairloch and Climb Torridon slowly came into being.
Our Staff
Alongside Scarlet and Ollie we also work with a team of trusted staff. All are experienced, qualified and experts at looking after you in the mountains, they are also nice people who we enjoy spending time with and are sure you will as well.